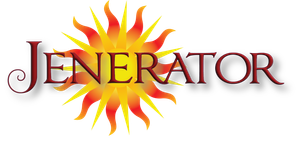 Hiya Friends!
Welcome to the cyber home of all things Jenerator! Thanks for stopping by!
Jenerator is an Americana/blues/jam-rock collective, headed by bassist/singer/songwriter Jen Rund. Our recently released debut album, Home In Here, features 11 of Jen's original songs, brought to life by some of the Bay Area's premier players. 
Want to hear what we're all about? Take a listen at the /music Tab.
Heard us recently and want to purchase a download or CD? You'll find both of those under the /store Tab. 
Sign up on our email list to stay up to date on all the latest news, shows, videos, and more (link at the top of this page)! 
 
Thanks for visiting! Hope to see you at a /shows soon!