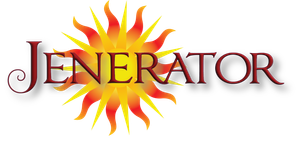 "

"Jen Rund brings light, joy and passion to any stage she occupies." " - - Joe Craven
"

'Two of my fav's!'" - - Gene, on Jenerator Duo with Jonny Mojo
"

'Jen Rund [dishes out] low end groove mastery…. She is so fun to watch with her infectious smile and bouncy dance-inducing grooves.'" - - Tyler, Talent Buyer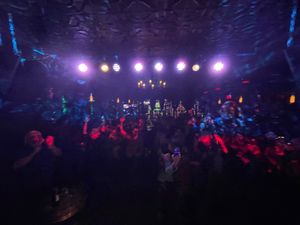 All About Jenerator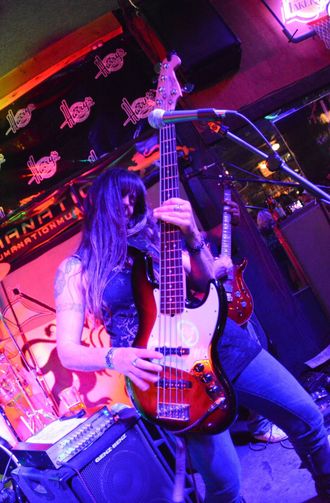 Jenerator is the Bay Area-based love child of bassist/singer/songwriter Jen Rund. Jen's bass has taken her all over the western United States and Canada, as well as the UK, Ireland, Germany and Netherlands. Performing and recording in many genres, from psychedelic jam funk to folk/Americana, reggae to the Grateful  Dead, has given her exeperience in, and appreciation for, a wide variety of musical forms. 
Jen's debut solo release, Home In Here, deftly weaves together elements of all of her previous projects into a delightful whole. Conceived during the initial covid shut-down during the summer of 2020, Home In Here is an upbeat journey into lively Americana, gritty blues, and haunting acoustic finger-picking, with trips into funk and reggae along the way. Quirky storytelling brings characters and the Western landscape to life with songs about the open road, the weirdness of being alive, and the joy of making music, interspersed with pointed, yet hopeful, social commentary.  Jen brings together some of the top musicians from around the Bay Area and beyond to create a sound that is both poignant and powerful.
Performing in duo, trio and quartet configurations, Jenerator's live shows are individually curated to enliven any venue while maintaining their signature roots/funk/blues sound. Featuring Jen's originals, as well as those of other band members, Jenerator's sets also include choice selections from the catalogues of classic Americana/folk/rock, blues, and the Dead. 
The past year has seen Jenerator lighting up venues around the Bay Area and beyond, and receiving radio play on stations all over Northern California. With the release of their first full-length album, Home In Here, Jenerator is poised to bring its always fun, exciting sound to ever widening audiences.  
KVMR (89.5, Nevada City, CA) Monthly Music Reviews, 9.1.22:
Jenerator is a new band of exceptional musicians led by Jen Rund, [one of] the best female bass guitarists today.  Jenerator's debut cd, Home in Here, is available at www.jeneratormusic.com. 
Jen does not play music; she feels it in her heart and soul, transforming a song into a gift to the listener.  Her fingers resemble swift hummingbird wings on the fret, carrying the beat, yet light as a feather in melodic rhythm.  It is as if the person, the bass, and the notes are one when she interprets a song.  If you see Jen play live, you too will be in complete awe of Jen Rund's talent as a bassist. 
Given her notoriety and vast experience playing in other bands, it is time for Jen to expand and walk herself to eventual rock and roll hall of fame.  This collaboration features Jen with a stage of musicians who also feel the music in every cell of their being, such as Jonny Mojo Flores and Joe Craven.  Sarah Ryan and Sarah Songbird Larkin from one of Jen's other band collaborations, The Real Sarah's, add vocal harmonies to many of the tracks.  The cd highlights the musicians that play live in the band, and studio players. 
As a bassist, Jen samples a variety of beats to create a collection of songs as fluid and her fingers.  Home in Here consists of musical styles ranging from Americana & blues to reggae and funk.  The changing circle of beats brings a fresh sound to each song and keeps the listener engaged and entertained throughout the cd.
                                                                                                                                                  - KVMR Dj Ruby Slippers