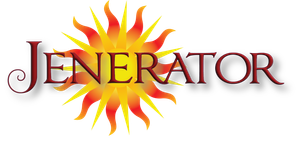 Meet the Band
Jenerator is a collective of long-time friends and collaborators, curated by Jen Rund.  
The live band presents as a stripped down acoustic duo, a power trio, or a full rockin' band, tailored to fit individual venues and sound requirements.  Whatever the format, Jenerator's signature roots rock/funky/country blues rings clear.  
For Jenerator's upcoming release, Home In Here, each song is produced with a full band format. While many of the musicians who perform live with Jenerator are also on the album, not all players on the album have yet performed live. In addition, all members of Jenerator have a long list of outstanding projects; check out the links below to learn more about this super talented crew.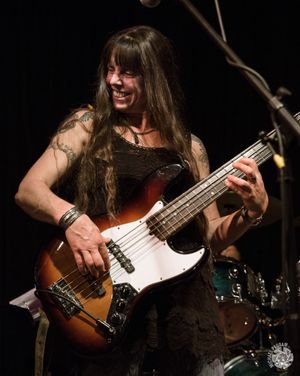 Jen Rund
Electric and upright bass, vocals, guitar
Born and raised in northern California, Jen Rund began her love affair with music at an early age.  She played many instruments - cello, clarinet, piano, guitar - before discovering the electric bass at 15.  She went on to perform and record in a wide variety of genres, including: rock, pop, folk, Latin, jazz, R&B, funk, and blues, in venues ranging from clubs to festivals.  Jen has also enjoyed playing in ensembles for musical theater. 
Always in pursuit of excellence, Jen is grateful to have had the opportunity to study with world-class bassists: Victor Wooten (Bela Fleck and the Flecktones); Kai Eckhardt (Garage Mahal, John McLaughlin); and Luis Guerra (Patty Griffin, Bobby Shew, composer and award-winning producer). 
She has had great fun sharing the stage with many incredibly talented players, including:  Karl Denson (Rolling Stones); Coco Montoya and Brant Leeper (Coco Montoya Blues Band); Mark Clark (Ottmar Leibert, Cat Stevens); Larry Mitchell (Tracy Chapman); Barry Sless (David Nelson Band); Mark Karan (Bob Weir's Ratdog); Stu Allen (Phil Lesh and Friends); Jason Crosby (James Taylor); Reed Mathis (Billy and the Kids); and Joe Craven (David Grisman/Jerry Garcia), among others. 
Deeply influenced by every aspect of her musical exploration, Jen has a style all her own, and brings a passionate joy of playing to all of her musical endeavors.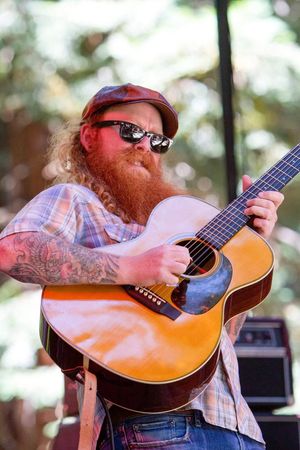 Jonny 'Mojo' Flores 
Guitars, Vocals, Harmonica
 With a foundation in blues, Jonny Mojo transcends genres, blending rock, folk, fusion, bluegrass, jam band styles and more.  His heartfelt passion for music shines in every performance.  With his band Achilles Wheel, he has performed all over California.  Festival appearances include: the Strawberry Music Festival, Hangtown Halloween Ball, Northern California Blues Festival, High Sierra Music Festival, the Kate Wolf Music Festival, and more.  AW also has several albums to their credit.  Jonny also performs solo, and has several side projects (Band Beyond Description, Shoofly Complex, Mojo/Joe Craven).
Jonny Mojo contributed his wicked slide guitar, acoustic guitar, and harmonica to several tracks on Home In Here, and his original songs add depth and variety to Jenerator's live shows.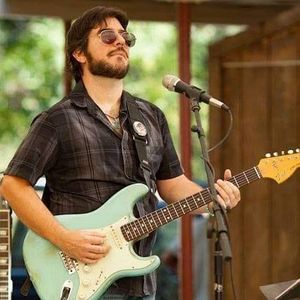 Jeff Miller
Guitars, Vocals
Guitarist Jeff Miller was born in Pittsbugh, PA. and is a long-time Marin County, CA. resident, and member of the SF Bay Area music scene.  Most notably with jam/rock band New Monsoon, Jeff has played for sold out crowds at legendary venues such as the Fillmore in San Francisco, Red Rocks in Colorado, and top national music festivals including Bonnaroo and Austin City Limits. Jeff has also written, produced, and recorded many studio releases with New Monsoon, as well as The Contribution (featuring members of Railroad Earth, String Cheese Incident, ALO), and has written and produced two solo albums 'Ancient Wisdom' and 'Upon the Wing'.
Jeff brings deep experience, stellar chops,  and talented songwriting to the Jenerator stage, and his distinctive style shines on Jenerator's debut release, Home In Here.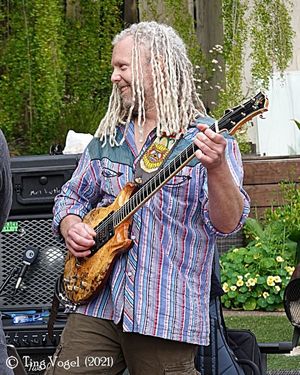 Matt Hartle
Guitars, Vocals
Matt is equally at home with, and notably proficient in, bluegrass, folk, straight-ahead jazz, fusion, and all manner of rock, country, and blues stylings, making him a perfect fit for Jenerator's eclectic sound on stage and in the studio. He is in high demand as a stage and session player throughout the Bay Area, and runs the extremely popular Grateful Sundays at Michael's On Main, a rotating cast of the Bay Area's finest paying tribute to the Grateful Dead.  His multiple Santa Cruz-based projects (The Chinacats, Painted Mandolin, Matt Hartle and Friends) can be heard at clubs and festivals all over California and beyond. 
Matt brings his electrifying chops to the Jenerator stage, as well as to Jenerator's first studio release, Home In Here.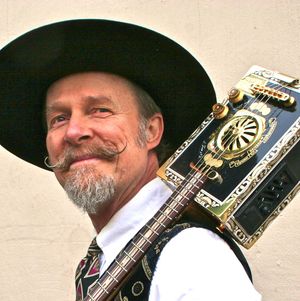 Joe Craven
Percussion, Mandolin, Fiddle
Joe Craven is a sound farmer, educator, music producer, and former museologist. For over 40 years, he has made a living preserving and playing forward the folk music tradition by reimagining it as new music. Joe has recorded and played with Jerry Garcia, David Lindley, David Grisman, Vassar Clements, Rob Ickes and many other innovative artists. He has created music and sound effects for commercials, soundtracks and computer games. 
As an educator, Joe is featured in the PBS television series, Music Gone Public and he is the Executive Director of Vocáli Voice Camp, WinterTunes At Home Online Camp, and RiverTunes Roots Music Camps in California. He's a recipient of the Folk Alliance Far-West Performer of the Year Award and the Swannanoa Gathering's Master Music Maker Award. Joe has also been an Emcee at music festivals, including Delfest, Telluride Bluegrass, High Sierra, Grand Targhee Bluegrass, Live Oak, Millpond, Rockygrass and others. He is also a poet and eulogist.                 He sleeps occasionally.
Jenerator is grateful to have Joe's deep musicality featured on the debut release, Home In Here.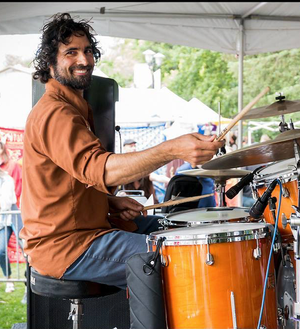 Michael Pinkham
Drums
Michael Pinkham has been a working bay area drummer since the early 90's. He has played, recorded and toured nationally and internationally with many artists including: Peter Rowan's Big Twang Theory, Linda Tillery, Joan Baez, the Oakland Symphony, Oakland Interfaith gospel Choir, Matt Montgomery & the Petty Troubles Orchestra, The SF Mime Troupe, Samba do Coracao, Diego's Umbrella, Albino!, New Monsoon and many others. Michael currently holds the drum Chair with the Circus Bella All-Star Band (since 2008), the Bay Area's old-world soul group Kugelplex, The Kelly Peterson Band, Tom Finch Group, and Talley Up!, and is a founding and current member of the Lost at Home Drumline. 
A master of polyrhythmic intricacy, Michael's ability to hold a rock solid groove while exploring spacious improv zones makes him a perfect fit for Jenerator's live shows.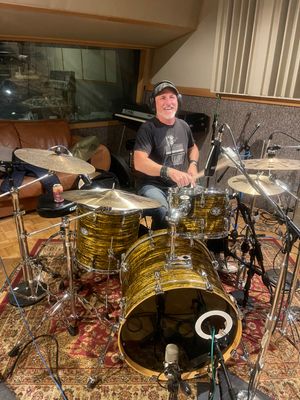 Christopher Krotky
Drums
Christopher has performed with many groups around the Bay Area over the years and now focuses much of his time on his Soundwire Studios.  His versatile, precise chops and deep pocket are welcome additions to any project, while his professionalism and creativity in the studio make him a pleasure to work with.  His studio offers production, recording, mixing and mastering services, as well as music licensing, voiceover and sound design. 
Christopher's considerable drum skills can be heard on many of the tunes on Jenerator's Home In Here, and his studio and creative input were a key part of pre-production.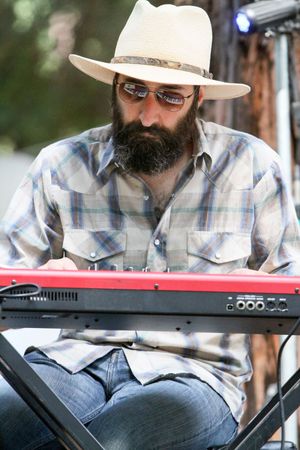 Ben Jacobs
Piano
In demand all over the Bay Area, Ben can be found laying down smokin' keys for many bands.  As a longtime member of jam-rockers Achilles Wheel, Poor Man's Whiskey, Rusty Stringfield, and Dead-inspired Grateful Bluegrass Boys, among others, Ben has rocked stages from local venues to festivals.  His ear for melody and flawless rhythms bring a clean, clear, and powerful sound to all of his projects, whether live or in the studio.
Jenerator is grateful to have the addition of his singular talents on Home In Here, as well as on stage.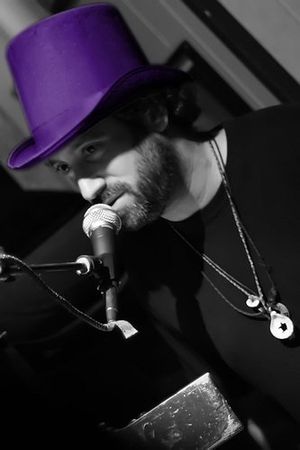 Jordan Feinstein
Organ, piano, clavinet
As one of the hottest keyboardists in the Bay Area, Jordan is always in demand.  Known for his contributions to the Dead scene, as well as his own soul/funk/rock/groove band, Jordan and the RituaL, he is at home in just about any style.  Jordan has played with many national acts, including: G Love and Special Sauce, Lebo, Stu Allen and Mars Hotel , Carolyn Wonderland, Phil Lesh, ALO, and George Porter Jr.  He also runs his own Studio 352.

Jordan's stellar contributions to Jenerator's debut album, Home In Here, add rich layers of soaring organ, piano, and funky clav.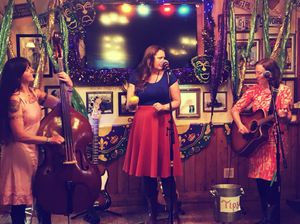 The Real Sarahs
Sarah Ryan, Sarah Songbird Larkin - Harmony Vocals
Sarah Ryan has been singing and performing all her life. From her high school beginnings in jazz vocal a cappella, to studying musical theater in college, singing, acting and music have been an important and constant part of her journey. 
Sarah 'Songbird' Larkin grew up singing.  From age 3, she was performing with her father and sister at church, and throughout her school years performed with choral ensembles, show choirs, and in musical theater productions. 
Since the formation of The Real Sarahs in 2010, Songbird and Ryan have been nearly inseparable musically. They have distinguished themselves as skillful harmony singers and evocative songwriters. With an organic sound that enchants and uplifts the spirit, The Real Sarahs create magic with voices in harmony, acoustic instruments, and the energetic connection between artists and audience. Embracing many genres of music, threads of folk, jazz, blues, bluegrass, and country run through their songs. Singing from the stories of their own journeys and life experiences, their original music is honest, captivating and heartfelt.  The Real Sarahs have released 3 studio recordings, and toured extensively around the western United States and Canada, the UK, and Ireland. 
Jenerator is thrilled for the Real Sarahs to share their engaging, distinctive harmonies on the debut release Home In Here.